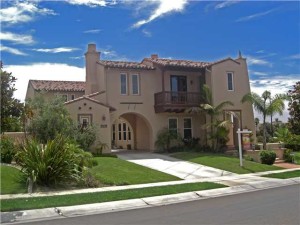 1. Price your home correctly – Going to market with the wrong price can be very costly.  If you are priced correctly you should receive offers with in 48 hours of hitting the MLS.
2. Hire the right Broker – There are a million and one agents floating around. Be leery of who you sign a listing agreement with. Make sure your Broker is totally informed and understands your individual needs and expectations.
3. Smell – I can't tell you have many times I have walked clients into properties and a funky smell has smacked us in the face. Having foul or stale smells in a home for sale can be a big deal breaker.
4. Lighting – Make sure your home is well lit. People are drawn to light and bright homes. Take the time to open the blinds and turn on all lights before a showing.
5. Get rid of the clutter – Make sure prospective buyers are not walking around your bulky furniture. Less is more in this case.
6. The Kitchen – If you are planning to do any re-modeling or updating start with the kitchen. Most prospective buyers will head there first when shopping for homes. There are easy and inexpensive ways to update your kitchen. If you have no plans on updating your kitchen, make sure it is spotless during showings.
7.  Pets – If you have pets make sure they are out of the house during a showing. I have had numerous clients turned off by loud dogs and pet odor during showings.
8. Be Ready – Always be ready to show your home at moments notice. I typically have a 2 to 24 hour notice to show in all my listings but for some reason most agents want to show on their time and not yours. You can expect a 20 minute or less notice from most agents.
9. Renters – If you have people renting your home while you are trying to sell make sure all parties are well informed. Communication is key! I always suggest to offer some sort of incentive to the renter to insure the home is kept up and looking show ready.
10. First Impression – You never get a 2nd chance at a first impression. You want all cylinders to be firing at once when a perspective buyer comes to look at your home. If you use all these tips listed you will sell your home in no time at the price you desire.
For a complete home evaluation please contact the Landon Jackson R.E Group.
Leave a Reply