Working Directly with a Real Estate Broker can be beneficial in your success in buying or selling a property. All Real Estate Brokers need at least 2 years of experience working under a Broker and pass a relatively hard exam in order to practice. There are also Associate brokers that have completed all requirements but work under the head broker of a real estate firm.
I have been a broker for close to 7 years now and have had my own firm for 5 years as the head broker. I am able to work with my clients on a personal level and offer them incentives that some brokerages or real estate agents can't offer based on their corporate policy. Most brokers pass on their clients to their assistants and the client never gets personal assistance from the broker.
If you or someone you know would like to work directly with the head broker in charge (AKA myself) please give us a call.
Andrew Boes | Residential Broker
Landon Jackson Real Estate Group
567 Anchorage Ave | Carlsbad, CA 92011
Phone (619) 398-5995 | Fax (760) 814-2363
E-mail: [email protected]
www.weliveinsandiego.com
DRE # 01408198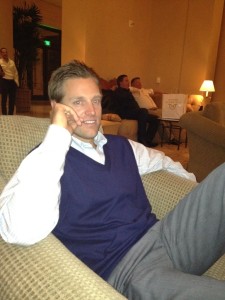 Leave a Reply