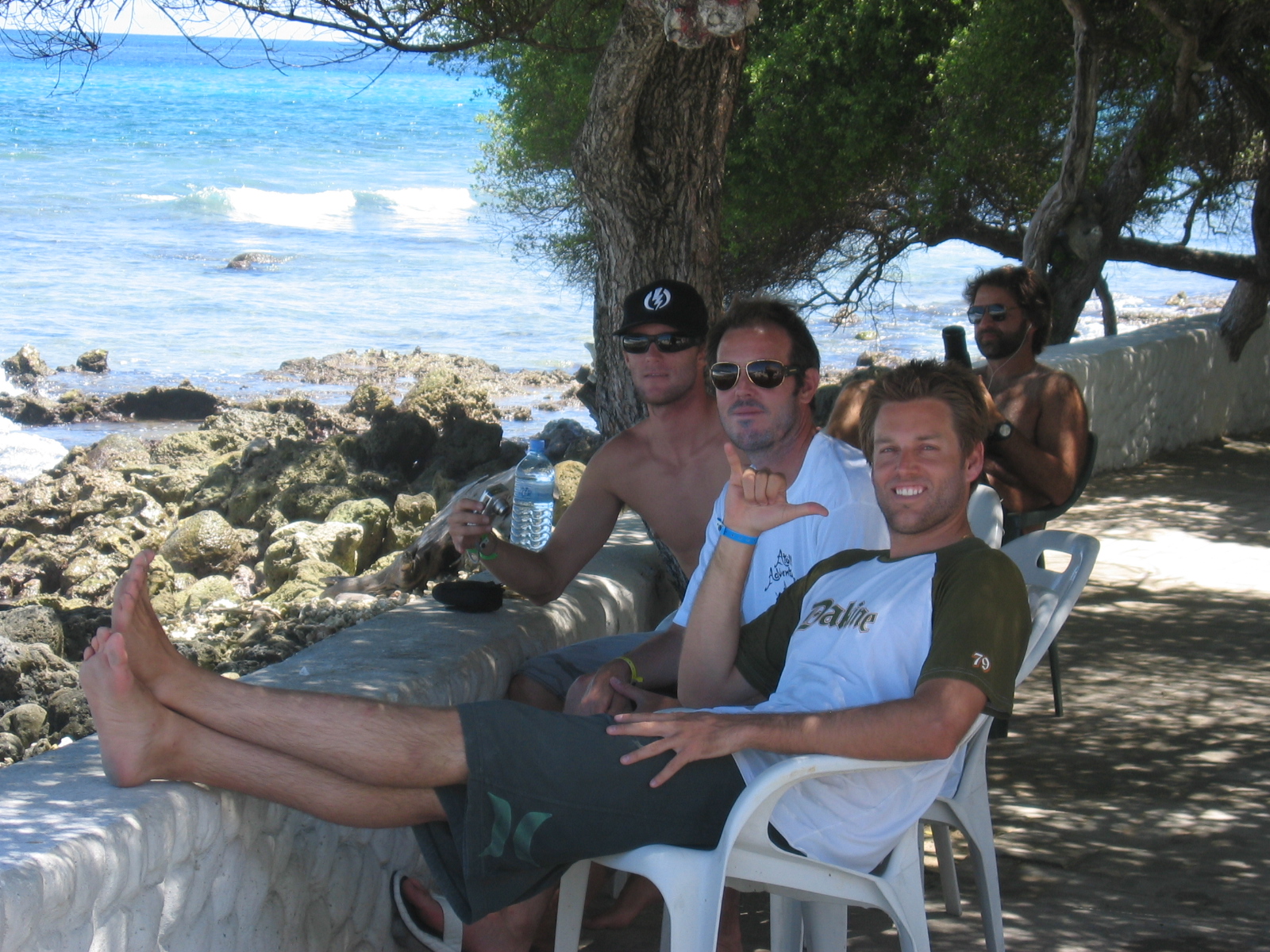 It all started with a phone call from my good friend Eddie Baker. His voice sounded a little more enthused than normal and he said "you are going". I didn't know how to respond to that so I played along and said, sounds good but where are we going?  "The Maldives," he said. The Mal what I replied. "The Maldives" he said again. It's in Southern Asia, a group of atolls in the Indian Ocean, south-southwest of India. I still had no idea what Eddie was talking about until he mentioned the Maldives have some of the best waves in the world. I  told Eddie I would look it up on a map and get back to him by the end of the week.  After my research of this exotic destination I was sold. Eddie, myself and a good friend of ours James Neal booked our trip through Waterways Travel based out of Irvine Ca. Apparently we were very lucky to get this trip based on the fact that it is usually booked years in advance and spots rarely become available. The only problem now was we had 7 months to think about this trip and what this paradise island would have to offer us. I forgot to mention the only negative aspect of this trip to paradise was the flight duration of 32+ hours one way to get to our destination. I knew it would be long but once reality set in and we made our way to LAX, I had a feeling this was easier said than done.
05/20/2008 Eddie and I made our way to Huntington Beach to pick up James then over to Los Angeles International Airport. Once we arrived to the airport we lugged 3 surfboard bags, suitcases, and 3 backpacks to the Singapore Airlines check-in terminal. We ended up waiting 3 hours for the check-in to open. A few hours later we boarded the plane headed for Singapore with a one layover in Taipei, Taiwan (141/2 hour flight). We had a 2 hour layover in Taipei then re-boarded the same plane to Singapore (5 hour flight). Once we arrived in Singapore the boys and I were exhausted. We had an 8 hour layover before our final flight to Male, Maldives. We decided to check in to the transit station and take showers.  James and I ended up getting massages as well. The massage was very good considering we were in an airport. Eddie decided to pay $30.00 and take a nap for a few hours. The thought of paying to sleep on a cot next to strangers did not resonate with James and I. Maybe Eddie was on to something because his jet lag was not as bad as ours.
We departed Singapore and landed 4 hours later in Male. The airport in Male didn't have a terminal bridge so we walked off the 2 story Boeing 777. Once we cleared customs there was a Maldivian man holding a sign for our resort the Chaaya Island Dhonvele.(11pm, 12 hour time difference) We walked 40 yards from the airport to an old dock where a boat was waiting to take us to the island. The ride over to the island was magical. I felt like we were on a Chuck Norris mission. The boat had one light in the front but otherwise it was pitch black in the middle of the Indian Ocean. We could see faint lights from some of the other island resorts but if it wasn't for the full moon I don't know how our driver would have found the resort.
We arrived at the resort around 12pm Maldivian time and we were greeted with friendly staff and a welcome fruit drink. Not sure what was in the drink but is was pretty good especially after the 32 hour journey. Our Maldivian surf guide Mike showed us the way to our room which happened to be right around the corner from one of the best surf breaks called Pasta Point discovered by legendary Tony Hussein Hinde. It is a left hander that breaks right in-front of the resort.  We didn't see much white water out there that night but we woke up to decent swells and an Island that was breathtakingly beautiful. Our accommodations were not worth the 4+ star rating but out room did have a bidet. The island on the other hand should be a 10 star based on beauty and the crystal clear water surrounding it. You could walk around the island in 20 minutes or less. The lagoon side of the island was just as breath taking as the ocean side.  We didn't spend much time in the lagoon because it lacked the solid 3-5 foot swells that were located right around the corner.
Once on this amazing island the days consisted of waking up at 5am and checking the waves at Pasta Point, going back to the room and making instant coffee and deciding if we wanted to paddle out front or catch the 6am boat to one of the other surf spots located just off the island. We usually asked our surf guides which break would be the best based on the tide and the time of day. I am not sure it ever really made a difference asking which break to go to because there was always a current that pulled very hard early in the morning. Our favorite break was Pasta Point (located in-front of our resort). There is only one way to be able to surf this amazing wave and that is to book your stay through Atoll Surf Adventures.  Our travel agency Waterways Travel books the surfing part of the trip through Atoll Adventures which is owned by Tony Hussein Hinde(the man that discovered the break back in the 70's).  Atoll Adventures only allows 25 surfers to stay on the island at any given time. If you are not part of the Atoll Adventure then you are not allowed to paddle out to the break. They are very strict about this policy and will have any violators removed from the water within minutes.  We were very thankful for this procedure based on the fact we counted 50 or so people out in the line up at the near by surf breaks.
5/27/2008 – I didn't know that this day would forever change my life. I rolled out of bed that morning and stumbled my way over to Pasta Point to check the waves. My eyes immediately opened wider from the size and perfect conditions of the waves that were rolling over the shallow reef. I ran back to the room and told Eddie and James that it's time to take care of some business.  I paddled out before the others could get their gear on. I got some of the best waves I have had in my life.  I remember riding a completely glassy transparent wave and thinking to myself now I know why I traveled half way around the world for this. Ten minutes later the morning sun got swallowed by thick black clouds and the monsoon rains hit.  I stayed out in the water and watched this incredible nature show. The rain drops seemed to be the size of quarters which made it difficult to see and I knew it was time to come in when the wind started to blow me out to sea.  I went back to my room and caught up on some sleep. I awoke in time for lunch and the arrival of Tony Hussein Hinde.  I had heard the camp owner and founder of this surf break was on the island getting ready for the QS Surf Contest that was taking place next week.  I remember seeing Tony at the restaurant and there was a buzz in the room because he had been away from the island for a few months dealing with the loss of his wife.  As we left the restaurant we noticed that the monsoon show was over and the surf was a solid 2 foot over head and perfect.  Eddie ran back to the room and grabbed his board in hopes of beating the after lunch crowd. James and I followed 20 minutes or so behind him. I walked up to the rocks where you jump into the water and I hesitated to go in. Our surf guide Sam looked at me and was telling me to get in the water because he was getting really good photos of the guys out there.  For some reason I decided not to get in the water and just watch for a while (not like me to do so). The next thing I remember is seeing Tony ride a wave and sitting on the inside right near the impact zone where the waves break.  There was a surfer on the wave behind Tony's wave and he didn't see Tony laying there on his board. There was a slight collision and we noticed that Tony was laying face down in the water. We all started to panic and yelled at the surfer that was tangled up with him to flip him over and drag him to shore. A group of us walked on the reef and brought what seemed like a lifeless legend to the shore. We laid him down on the ground and one of the surfers out in the water with Tony happen to have just completed his life guard credential and knew the proper CPR techniques.  He gave Tony CPR but I noticed that his skin was still a dark violet color. I was on the right side of Tony and I saw his eyes open for a brief moment. I looked at him and told him everything is going to be alright and you are going to make it.
Tony was pronounced dead later that evening. The entire island was quiet and nobody could believe what had just happened. There is some speculation as to the cause of Tony's death but the truth is Tony died doing what he loved most. He died at the same place he ship wrecked back in the 70's. The same place he made a name for himself in this enormous world. I can honestly say that while watching this tragedy I was convinced that Tony is now in a better place. It was his time to go and he did not hold back!
I look at life in a much different way now.  We all need to leave a legacy like Tony did. I guess I need to start working on mine!
Leave a Reply