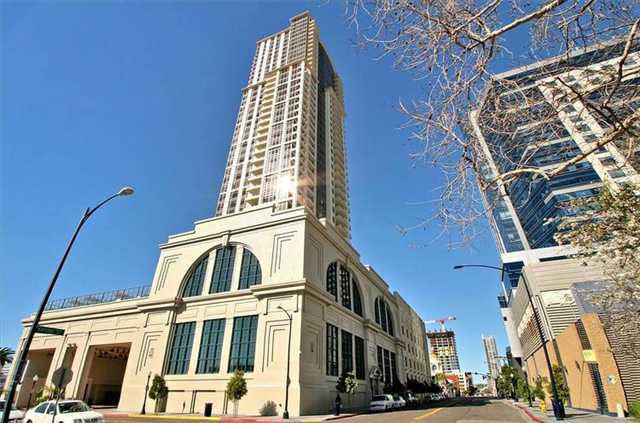 The switch for the New Bosa Development "Electra" has been turned on. Towering 43 stories above the Downtown Skyline Electra is sure to be noticed by all.  The building offers 248 residences that will accommodate the most discerning buyers. Electra is located on the Corner of Pacific Highway and Broadway St in the Columbia District of Downtown San Diego.
Electra was erected from a historic building(Station B) that was built in 1911 to house the boilers and turbines for the San Diego  Electrical Railway Company.
"Today the legacy of Station B remains  for future generations to enjoy forever. Preserved intact, the historic facades of this unique heritage site is now home to San Diego's tallest residential landmark by Bosa Development"
maggie chandler said at February 27th, 2008 at 11:17 am

Bosa built a condo in vancouver, also called Electric Avenue because it is next to the B.C. Hydro office building which was converted to a condo in the mid '90s and renamed Electra.
Leave a Reply